Freshko Orange, Apple and Carrot Juice
The fresh juice made from oranges, apples, and carrots has a fresh and sweet taste with a slightly acidic sensation from the oranges. The apple gives the juice a pleasant and sweet taste, while the carrot adds a slightly spicy taste and a velvety texture.
Ingredients
100% freshly squeezed juice.
Terms and conditions of storage
Storage: cold storage +2…+6°C
Description
The combination of these three fruits contains many vitamins and minerals that can be beneficial for the body. The juice is particularly suitable for consumption during the summer and can be consumed alone or as part of a healthy diet.
Manufacturer information
Freshko
Phone: +359889919492
Address: Blgariya, s. Musachevo, ul. Podbalkanski pt 4ti kilometr, obshina Elin Pelin.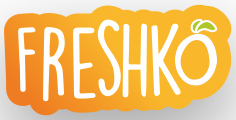 Frequently Viewed