Freshko Smoothie Banana Strawberry Apple
Ingredients
Apple (50%), strawberry (20%) and banana (30%).
Terms and conditions of storage
Storage: cold storage +2…+6°C
Description
A smoothie made of banana, apple, and orange is a drink prepared by blending fresh fruits in a blender. The banana adds sweetness and a creamy texture to the drink, the apple adds freshness and tartness, while the orange provides a powerful taste and a high content of vitamin C. All these fruits contain many beneficial nutrients such as vitamins, minerals, and antioxidants that help maintain a healthy lifestyle.
Manufacturer information
Freshko
Phone: +359889919492
Address: Blgariya, s. Musachevo, ul. Podbalkanski pt 4ti kilometr, obshina Elin Pelin.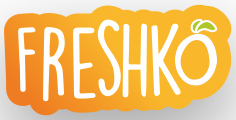 Frequently Viewed