Freshko Smoothie Banana, Orange and Carrot
Smoothie with banana, orange and carrot is a delicious beverage prepared by blending fresh fruits and vegetables. The combination of the sweetness of the banana, the acidity of the orange, and the sweetness of the carrot creates a unique and balanced taste.
Ingredients
100% freshly made banana, carrot, orange smoothie.
Terms and conditions of storage
Storage: refrigerated storage 2...+6°C
Description
The smoothie is rich in vitamins, minerals, and antioxidants that help maintain a healthy lifestyle. This smoothie combination can be further enhanced by adding other ingredients such as honey, nuts, or protein powder, depending on each person's preferences and needs.
Manufacturer information
Freshko
Phone: +359889919492
Address: Blgariya, s. Musachevo, ul. Podbalkanski pt 4ti kilometr, obshina Elin Pelin.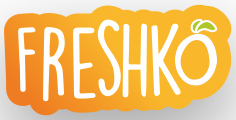 Frequently Viewed