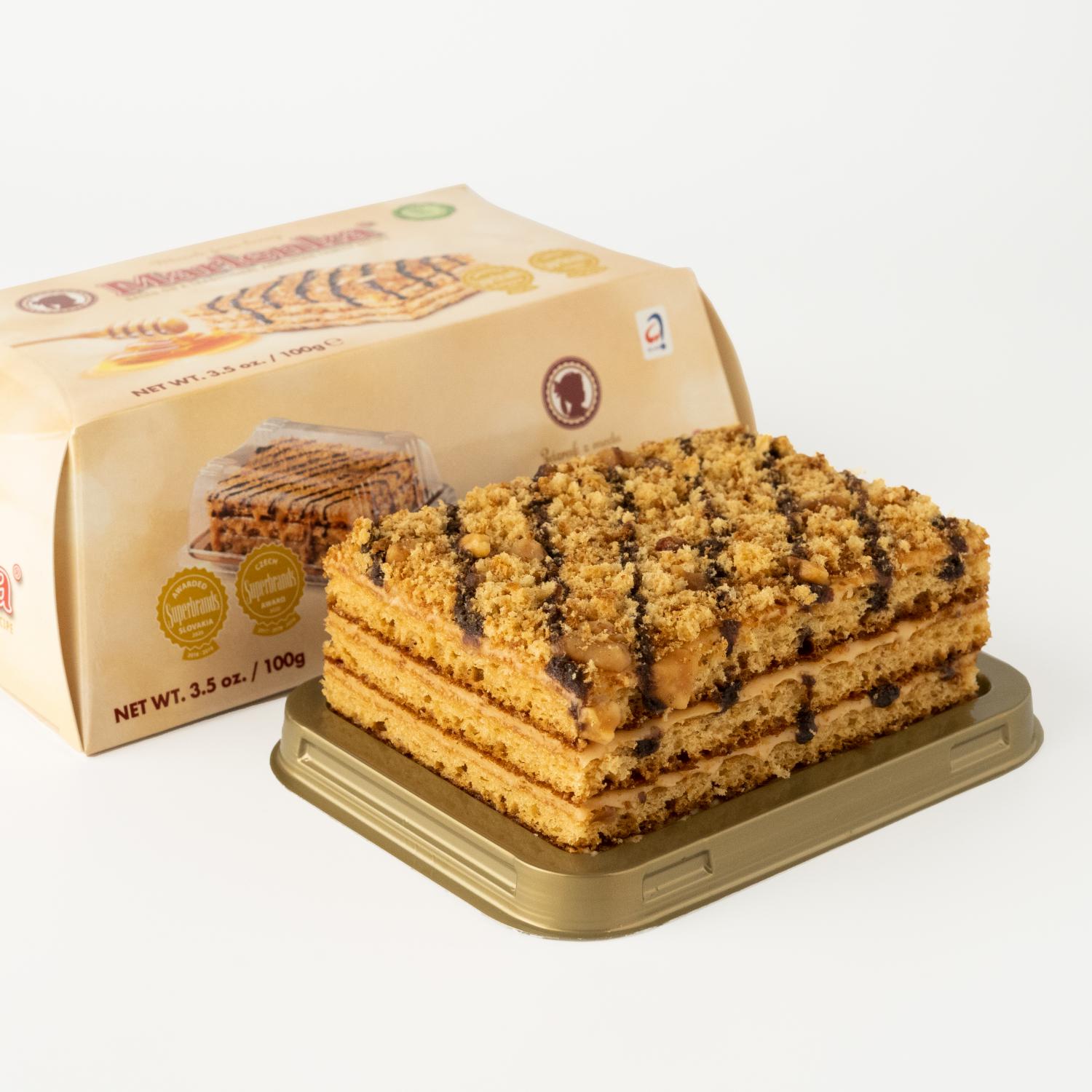 Honey cake with walnuts Marlenka
Ingredients
Sugar, wheat flour, milk, margarine [palm oil, drinking water, fully hydrogenated coconut fat, rapeseed oil, emulsifiers (mono- and digliercerides of fatty acids, sunflower lecithin), salt, flavoring, acidity regulator (citric acid)] , egg melange, glucose syrup, honey 5 %, rapeseed oil, walnuts 1.7 %, drinking water. Caramelized sugar syrup 0.4 %, swelling (sodium bicarbonate), butter, natural aroma caramel, cocoa with reduced oil content, flavoring . May contain traces of soybeans. Without preservatives and colorants. "From sustainable sources.
Terms and conditions of storage
Store at a temperature: 2 ...+24*s.
Manufacturer information
Marlenka
Phone: +44 (0)1315 640 694
Address: UK. London.
Frequently Viewed
Reviews
There are no comments for this product yet! Be the first to write a review!