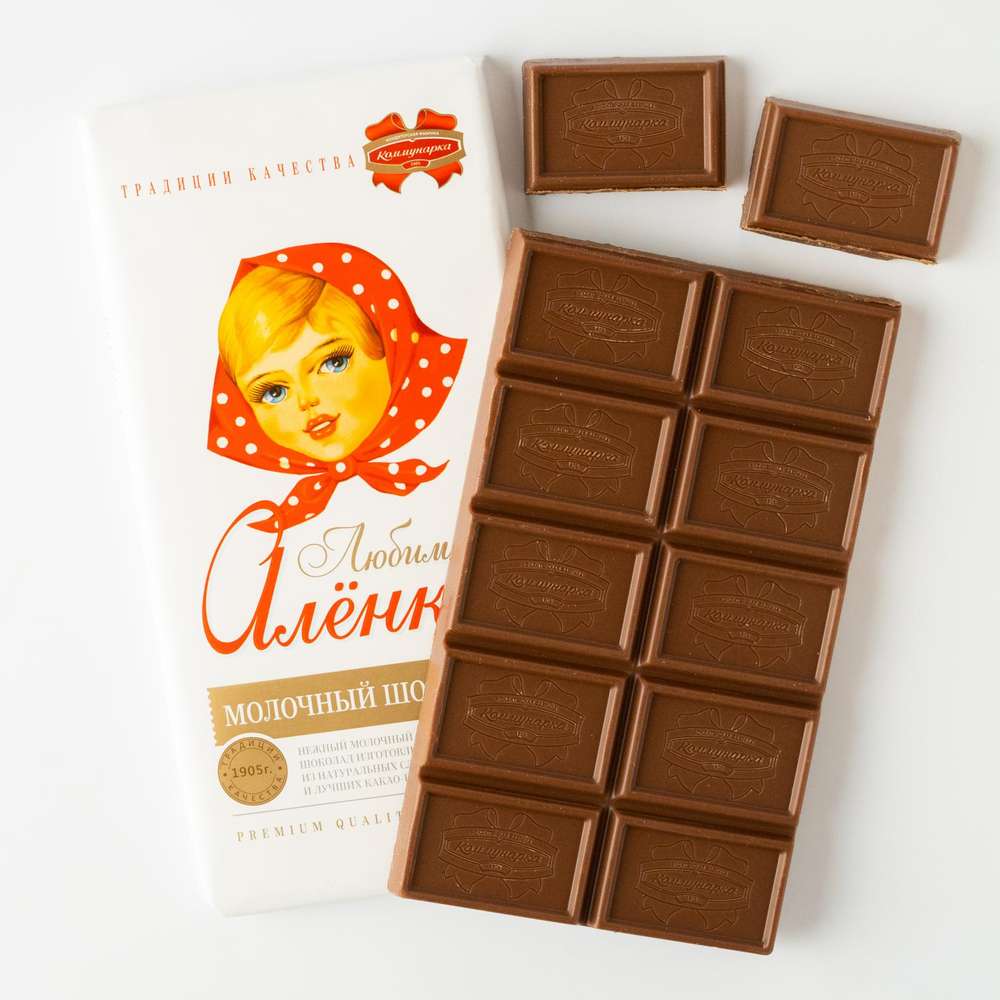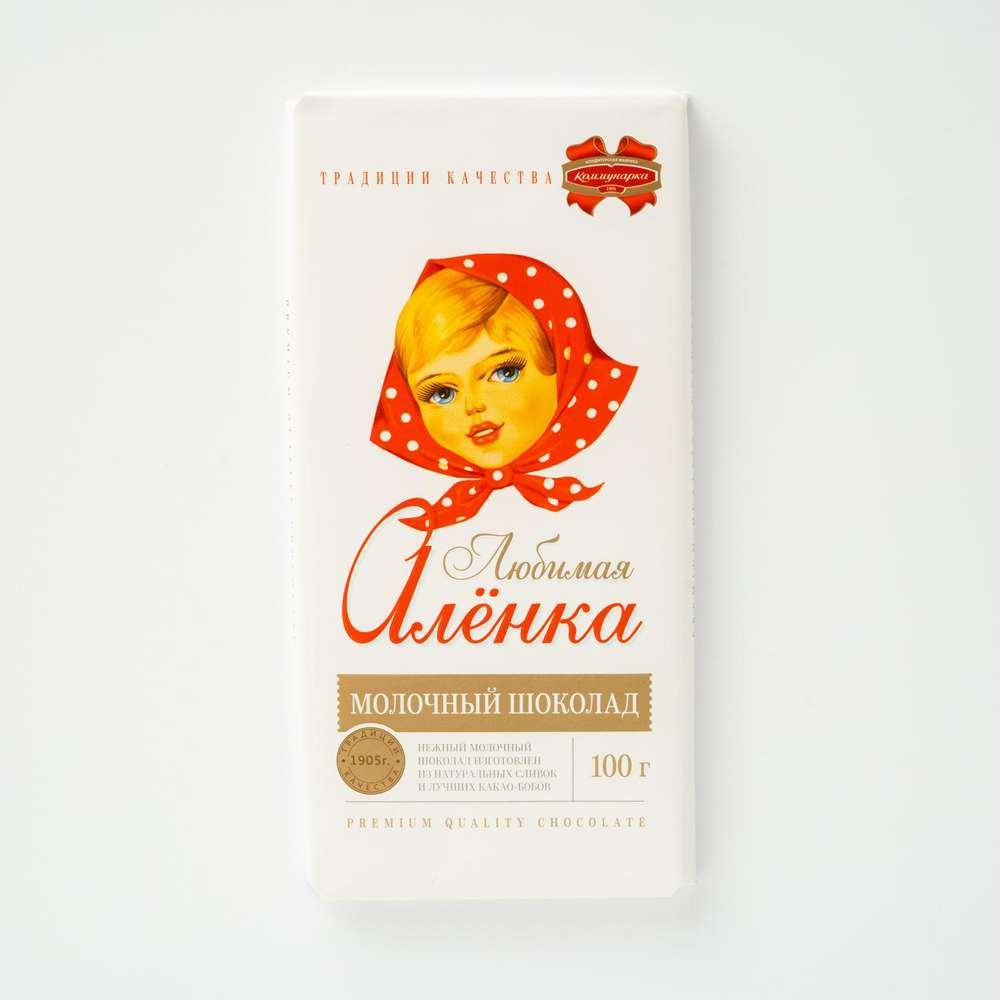 Milk chocolate Lubimaya Alyonka
Ingredients
Sugar, cocoa butter, cocoa mass, cream powder, milk powder, emulsifier: soy lecithin, natural flavoring: "vanilla".
Contains dairy products, soy lecithin. May contain traces of gluten, peanuts, nuts.
The content of cocoa products in the chocolate mass is not less than 31.10%.

Terms and conditions of storage
Store at a temperature of 15 ° C to 21 ° C and a relative humidity of no more than 75%.
Manufacturer information
Fabrika «Kommunarka»
Phone: +375 (17) 238-63-14
Address: Respublika Belarus, g. Minsk, 220033, ul. Aranskaya, 18
Frequently Viewed